Pakistan, Islam and Modernity
Tanweer Khalid

Azra Anjum
Abstract
Pakistan has been striving since its inception for an Islamic identity established on modernity, progress and compatibility. Despite the various stages of constitutional development, policy planning, power sharing and law making in its political history the lines between modernity and Islam have not been clearly drawn and protracted battles between traditionalists and modernists continue in Pakistan's political scene. The younger generations are estranged from true Islamic values and culture because of the in clarity of understanding between Modernity and Islam, State or Islamic polity. The need to profess concepts of humanism, justice for all, shunning of absolutism of demi-gods, reinstating of good in place of evils upholding equality and liberty for all, together with faith in Allah and His commands, is what needs to be implemented as objectives of the State.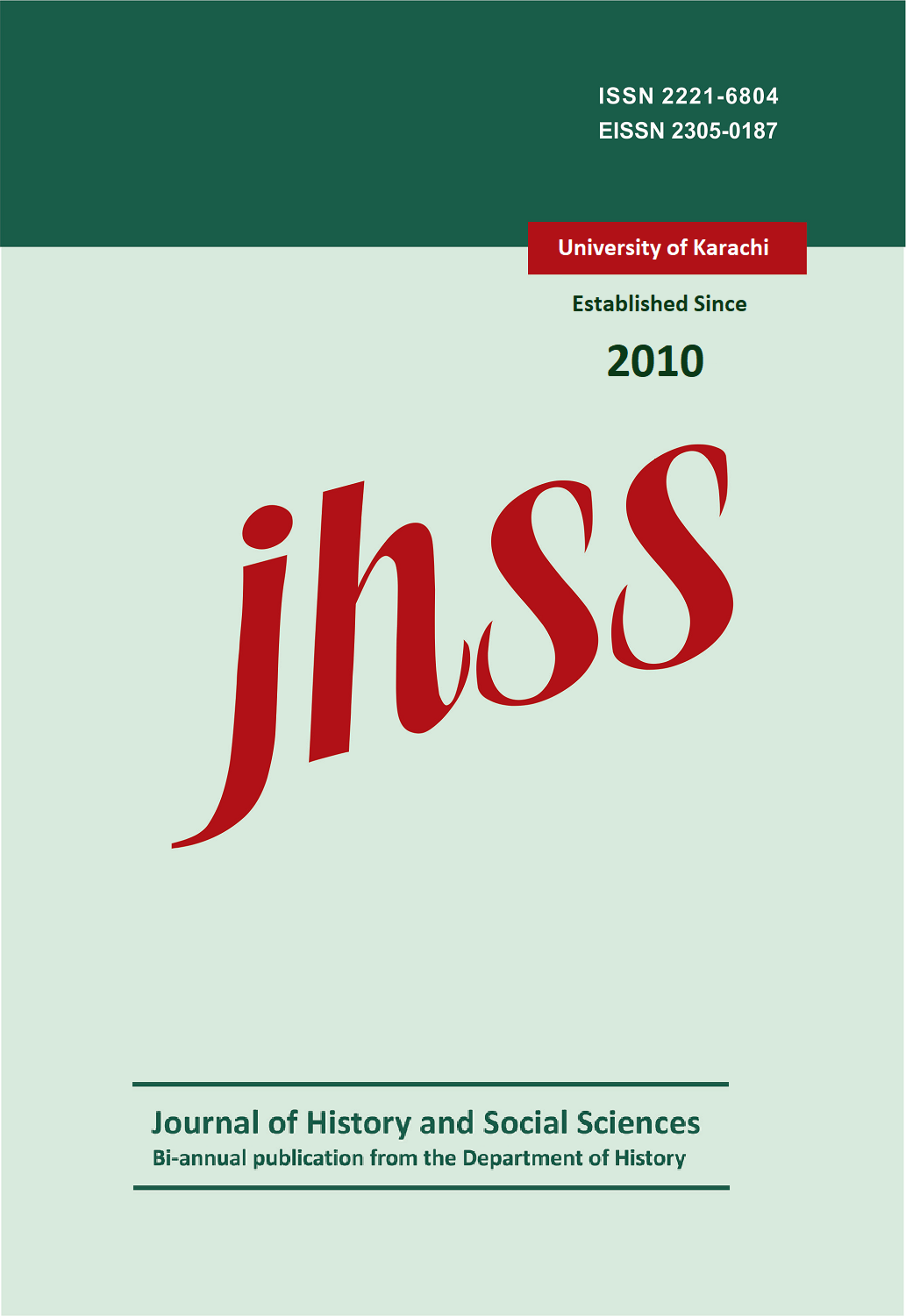 How to Cite
Khalid, T., & Anjum, A. (2019). Pakistan, Islam and Modernity. Journal of History and Social Sciences, 1(2), 33-43. Retrieved from https://jhss-uok.com/index.php/JHSS/article/view/11
Copyright (c) 2019 The International Journal of History and Social Sciences
This work is licensed under a Creative Commons Attribution 4.0 International License.