Engravings of Gichi Nala
Abstract
The historical significance of the ancient engravings and inscription found from the surroundings of Chilas, including Chilas, Thalpan, Gichi Nala, Shang Nala, Hoder Nala, Dadam Das and Shatyal Nala were examined in terms of its contents and concentration. From the right and left banks of the Indus River, about fifty thousand engravings and Ten thousand inscription have been discovered. These engravings and inscriptions exhibit different religions, gods, Buddha images, riding archers, discs, stupas, humans, handpalms, footprints, animals (Markhor, snakes, hounds, horses), hunt scenes, scenes of social life, inscriptions of various periods (Saka, Parthian and Kushan periods), in Kharoshti and Brahmi, in addition to Sogdian and Chinese scripts. These inscription belong to those traders and preachers who visited Chilas Darel (ancient name Ta-li-lo)1 that was once famous for the production of gold and the 'Phuguch' Buddhist Stupa-monastry, and 'Thalpan'2 sacred area. The religious pilgrims used to visit these sacred places.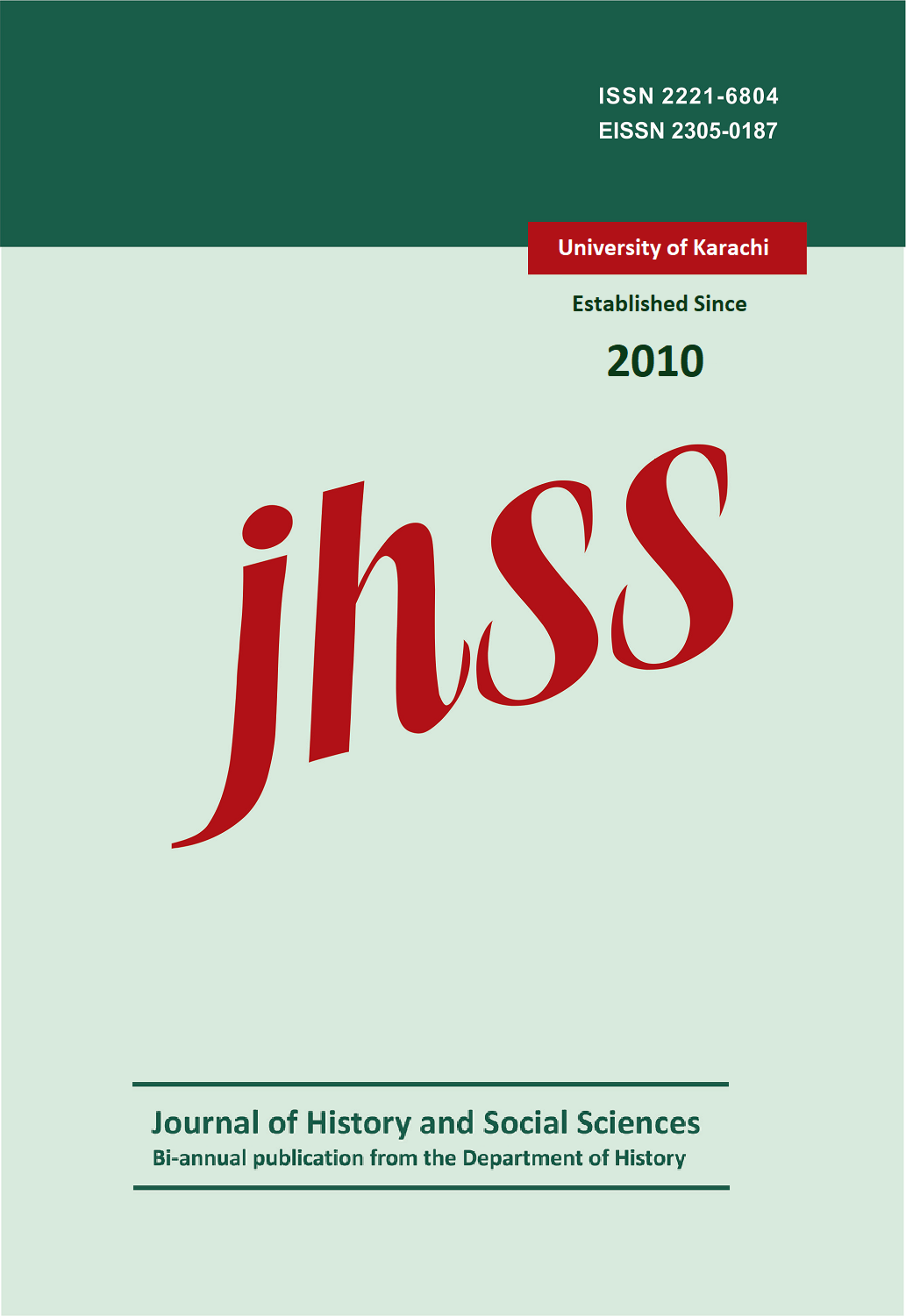 How to Cite
Khan, I. U. (2019). Engravings of Gichi Nala. Journal of History and Social Sciences, 1(2), 87-93. Retrieved from https://jhss-uok.com/index.php/JHSS/article/view/14
Copyright (c) 2019 The International Journal of History and Social Sciences
This work is licensed under a Creative Commons Attribution 4.0 International License.